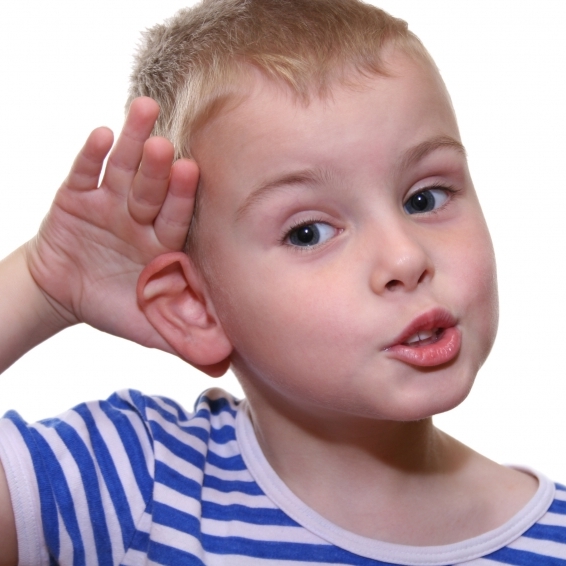 Does your current marketing strategy rely on one or more of the following:
Yard Signs
MLS
Open Houses
Classified Ads
Home Magazines
Direct Mail
Craigslist
How is that working for you? Did you know that 80% of real estate agents do not earn enough income from their real estate business to support themselves…maybe you do because you are one of them. The agents who are killing it in todays market either have a KICK A$$ referral network or they are marketing like it is 2013 (Note: above marketing strategy list is more like marketing in the year 2000).
Marketing like it is 2013 looks more like:
Content Marketing
Agent Videos
Listing Videos
Mobile Marketing
Social Media
Social Advertising
Social Monitoring
Location Based Marketing
Online Lead Nurturing
Email autoresponders
Offline to online connections
Lead capture websites
Blogging
For the purposes of this blog post I want to focus on one marketing strategy…SOCIAL MONITORING!
Conversations take place every minute online between family and friends and many of those conversations are centered on the fact that people are buying or selling a home. Look at some of the below conversations we found right before writing this blog post:


Less than 1% of agents have SOCIAL MONITORING as a part of their 2013 marketing strategy, which leaves a big opportunity on the table for you should you choose to put this blog post to use.
Tools such as Sprout Social (http://www.sproutsocial.com) allow you to search conversations on Facebook and Twitter. Recommended searches using Sprout Social to find potential leads would be: "need to buy a home", "looking for a home", "selling my home", "need a realtor", "recommend a real estate agent", etc. I recommend you pick two days a week and spend 15 min or less on each of those days running a search. You may not pick up any potential leads with every search, but when they occur you will be there to help them. If you want to apply this strategy on Twitter only you can also use http://search.twitter.com for free and apply the same search phrases.
Below you will see a couple screen shots of Sprout Social in action, which we HIGHLY recommend for all agents. Not only can you search conversations on Facebook and Twitter, but you can conduct those searches based upon your geographical location…pretty important if you are an agent in San Francisco and are not interested in leads from Orlando, Florida. Sprout Social allows you to respond directly from within the application to the conversations you find. In addition to searches, the service will allow you to schedule your social media posts to Facebook, Twitter and Google +, which is great for agents who have a content editorial calendar (we will cover that in a future post).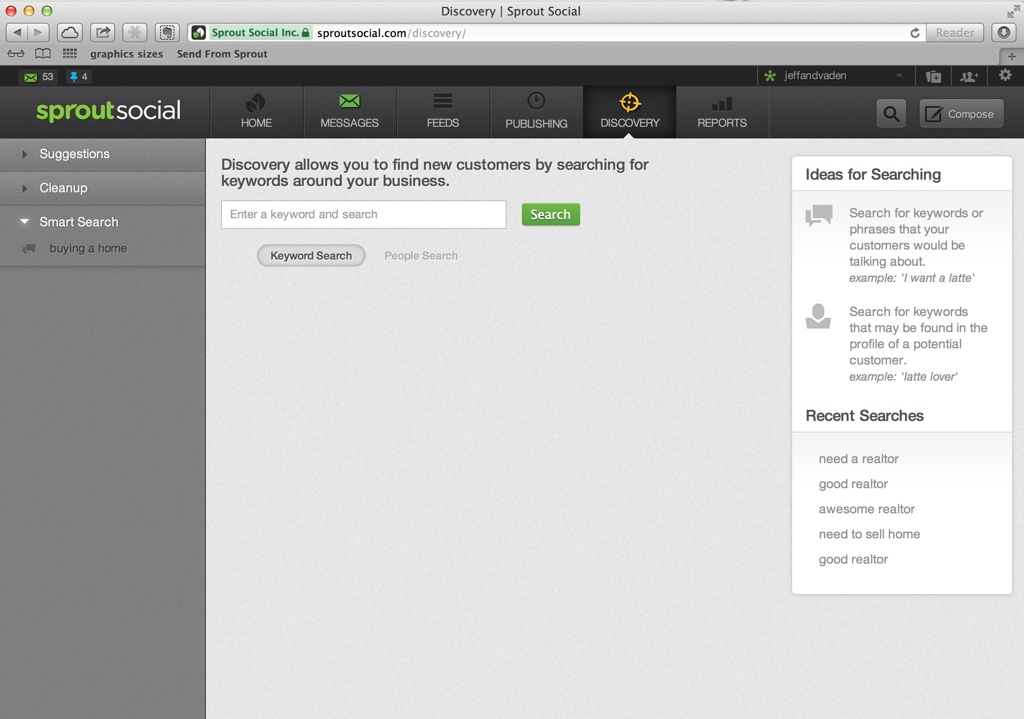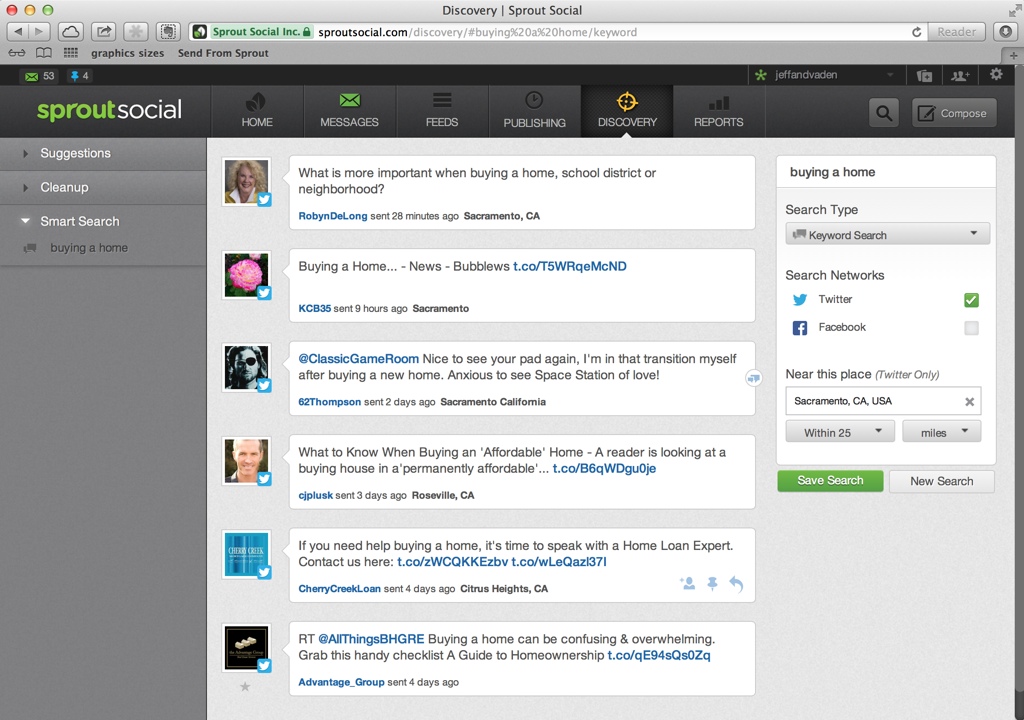 If you are one of the 1% of agents applying this strategy jump in the comments section below and let us know. If you are not and you like this strategy jump in the comments below as well.